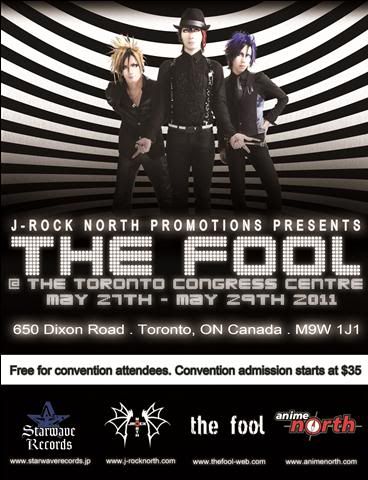 http://www.myspace.com/thefooljapan

The Fool will be performing at Anime North 2011. Toronto, Ontario.
Currently signed under Starwave Records, this will be the 2nd band from that label to perform in Canada! (Luzmelt being the first back in November).
IMO, The Fool sound like a mix of old school Miyavi and LM.C.
The Fool consists of 3 members: Gunji (Vo.), Goo (Gui.), and Taca (Gui.).
Their english is really good and they hope to wander the convention!
Please support The Fool!

This just in! HITT from Japan will also be performing as well!
http://www.youtube.com/watch?v=w4BfvMdt5f8&feature=related


Crazy Crew!